Innovation Lab Philosophy
TASMU Innovation Lab places innovation
at the heart of Qatar's challenges.
With a vision to create an open and inclusive environment, to access, explore, ideate and develop tangible outcomes in focused areas on emerging technologies. Leveraging on the ever growing R&D ecosystem in the State of Qatar, the TASMU Innovation Lab will act as an orchestrator amongst the government, researchers and the technology industry. The TASMU Innovation lab will bring current challenges identified by the government to the innovation ecosystem to solve those challenges alongside our technology partners leveraging on their industry expertise and solutions.
The Innovation lab aims to create a learning experience designed to give participants access to knowledge, insights and advanced tools required to further their exploration through accessing numerous sources of data to improve their decision-making. In addition to having access to data, the Innovation Lab will host collaborative events to members who will gain preferential access to initiatives. As a space the Innovation lab houses three important area; Demos will displayed to emphasize the latest tech in a particular industry or a sector to encourage researchers, government entities to think big.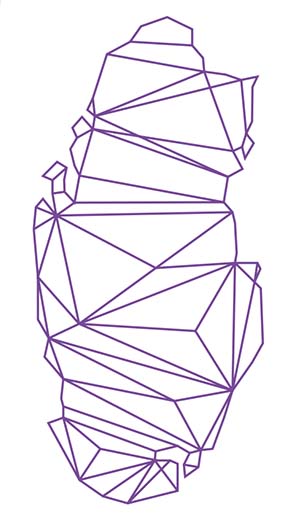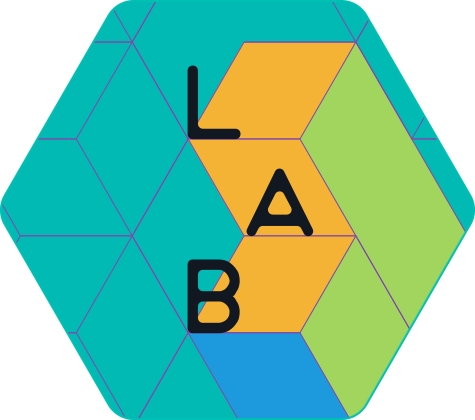 Mandate
Raise the profile of Qatar as a technology innovation hub that focuses on enhancing Digital transformation to serve national priorities and stimulate the local innovation ecosystem to deliver national outcomes.
Mission
Create an enabling environment for collaborative research development and adoption of innovative solutions that address national priorities by orchestrating the national innovation ecosystem and providing an open lab concept for the community.

Consolidate private sector capabilities
to enable the development, adoption and commercialization of innovative technology

Prioritize innovation efforts
and define periodic focus based on national priorities

Provide Innovation-as-a-service
for the government of Qatar, supporting the innovation procurement pipeline

Develop knowledge assets
to support advanced innovation

Develop national innovation policy
to enable the adoption and commercialization of innovative technology

Engage the local and global
innovation ecosystem and open doors for collaboration
Innovation Management Process
In essence, this capability is about bringing a lean model and practical approach to help priority sectors innovate around their key challenges, from ideas to outcomes
Key Challenges Challenges
from priority
sectors Involve experts, citizens and external stakeholders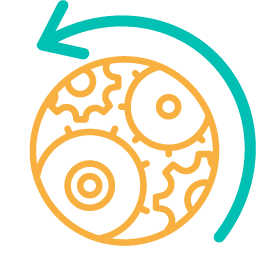 Assess pilots outcomes

Scale successful pilots

Foundational Technologies
Foundational Technology Developments
Transportation
Real time Transport Management
Dynamic Traffic Light Control
Bus Management System
Logistics
Supply Chain Control Tower
Warehouse Robotics
Industrial 3D Printing
Healthcare
Electronic Health Records
Patient Digital Care Plan
Health Information Exchange
Environment
Robotics in Farming
Water Operations Analytics
Digital Farming
Sports
Exergaming
Augmented Reality Gym
Robotics Enhanced Training
Innovation Spaces

Tajarob
Tajarob is a workshop that allows the innovation lab. Teams to experiment with their concepts, products and prototypes when an idea is matured enough, this is the space where it can be put to test

Khayal
The AR/VR Roomis a mixed reality development lab that is dedicated to using the latest technology to create mixed reality solutions. The space is designed to achieve the purpose of an open space that is modular to utilize space in the most effiient way.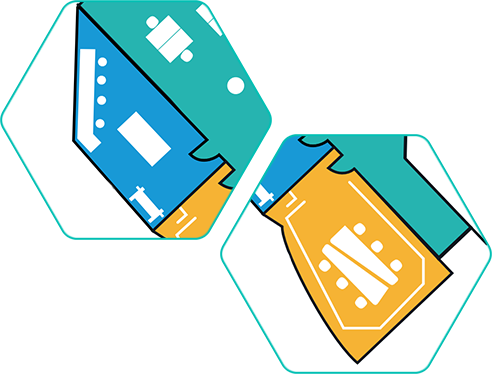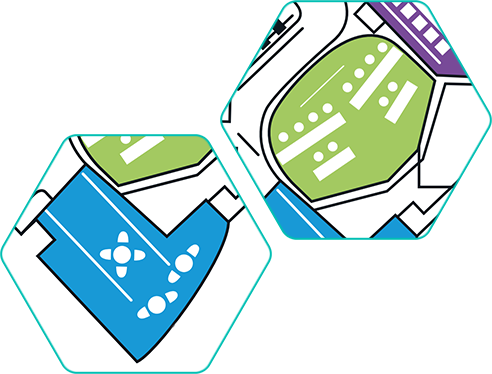 Tadreeb
A room specially created for the purpose of training with modular furniture and teleconference setup

Istraha
A kitchenette, with an awesome view and a few tables to socialize and ideate while having a snack.

Mathaf
The space where the solutions and demos will be exhibited by the Lab's partners

Tashawer
A digitally enabled conference room , where meetings and discussions can take place.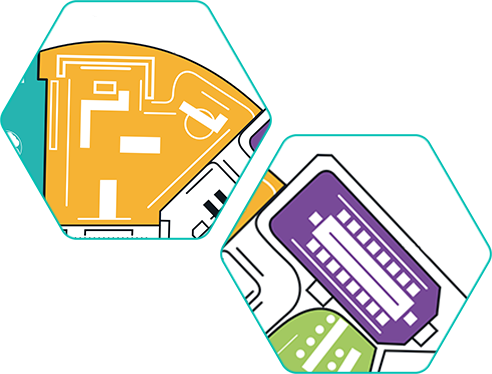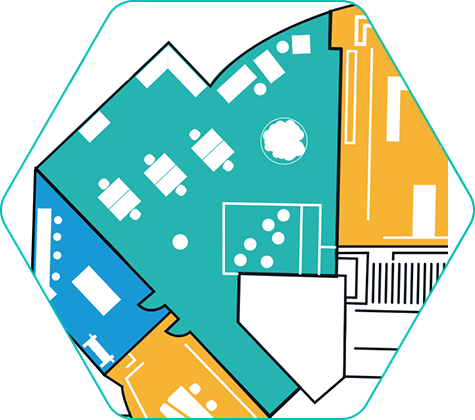 NUMU

Even the largest trees sprout from the tiniest seed. Numu is an area where inspiration and ideas are being conceived. The unique seating area adorned with an emerging tree is the right kind of stimulus every ingenious mind craves for. The visual of the tree will be a constant reminder of the growth and success your ideas will see in the near future.

Injaz
Only through hard work and dedication will you be able to reach your objective.
Injaz Is a collaborative working space that is designed to be an open yet provides the necessary privacy for the innovation Lab Teams. The workspace also hosts the technology that promotes collaboration, creation and innovation.
IBTIKAR

Progress can only be driven by change. Ibtikar is an area which endorses the idea of Innovation with the help of the latest technological tools encouraging knowledge-sharing and improvement.

NIQASH

Human conversations spark ideas which in return ignite solutions. Niqash is a discussion area where you can sit down and have a chat. This networking space aids in bringing diverse people to converse and imagine various possibilities together.

TARKIZ

Great concepts are sculpted with the right focus and attention. Tarkiz is an area where the on-wall standing desks let you have a moment to yourself, by turning your back on all the noise and clutter around you, clear your mind and get the needed concentration to push your ideas further.

MUSHAKARA

Together, we can only do better. Musharaka is an area of communication and collaboration. The convenient whiteboard walls allow for idea sharing with our teammates and brainstorming enhancements and overall solutions together.
Sarah Khalid Al-Hussaini
Project Manager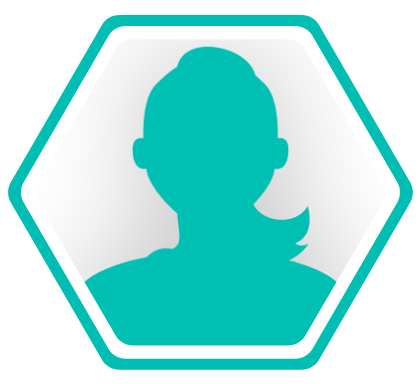 Noof Al-Haddad
Project Coordinator